My Rating: 🌟🌟🌟.75
I have a curse
I have a gift
I am a monster
I'm more than human
My touch is lethal
My touch is power
I am their weapon
I will fight back
Juliette hasn't touched anyone in exactly 264 days.
The last time she did, it was an accident, but The Reestablishment locked her up for murder. No one knows why Juliette's touch is fatal. As long as she doesn't hurt anyone else, no one really cares. The world is too busy crumbling to pieces to pay attention to a 17-year-old girl. Diseases are destroying the population, food is hard to find, birds don't fly anymore, and the clouds are the wrong color.
The Reestablishment said their way was the only way to fix things, so they threw Juliette in a cell. Now so many people are dead that the survivors are whispering war – and The Reestablishment has changed its mind. Maybe Juliette is more than a tortured soul stuffed into a poisonous body. Maybe she's exactly what they need right now.
Juliette has to make a choice: Be a weapon. Or be a warrior.
I've been screaming for years and no one has ever heard me.
Shatter Me is the story of Juliette, who is put in an asylum in isolation and hasn't touched anything in 264 days because her touch is lethal. One day, a guy called Adam is put into the cell with her. And the story gets super freaking interesting!
I am nothing but novocaine. I am numb, a world of nothing, all feeling and emotion gone forever. I am a whisper that never was.
This book has such a gorgeous cover, and that is half of the reason why I decided to read it! And when I read the blurb, I was like, "whoa! It looks like it's right up my alley."
So, when I'd finally purchased my copy and started reading it, I was like, "it's going to be where Twilight used to be in my heart…a few years ago." I love Twilight for some reason – perhaps because it was the first series I had read without worrying about the length of it, or because it really was entertaining- and I was ready to love Shatter Me.
Shatter Me is more of a love story. I didn't know what to expect from a dystopian novel because I haven't read any before but I think I should keep my expectations higher for the next one because it wasn't as good.
It was interesting, entertaining, but nothing remarkable. I got bored halfway into it, and some things didn't stack up- a few of them even made me cringe. Also, there was a scene in which Adam and Juliet make out and they don't even know each other. I was incredulous when I'd read that scene (and many other scenes) but it made the book all the more interesting.
I found the writing style weird. Or unique. I'm not sure which. When I started reading the book, I was like, "okay, it's poetic. There's so many metaphors." And then it began making me roll my eyes and laugh my ass off. I didn't know what to think about it – I didn't really find it cringey but…I guess I did find it cringey lmao. Here's an excerpt for you guys:
He leans back against the couch. Runs a free hand over his face. Seasons change. Stars explode. Someone is walking on the moon. "You know I still remember the first day you showed up at school?"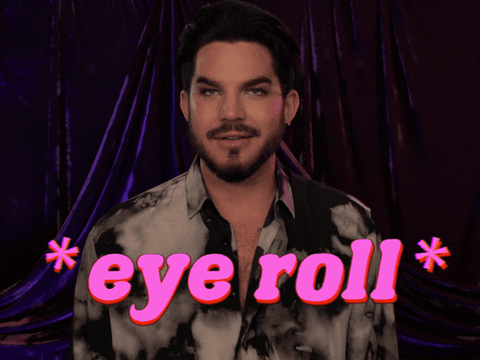 I mean, are you for real? 😂
The book didn't really have any good or strong characters. And I didn't feel anything for any of the characters. They weren't able to generate any emotion in me. I didn't feel for them. I didn't laugh with them or at them. I didn't roll my eyes at them. I didn't cry for them. I just read the book because it was interesting (I think I have said this word more times in this review than I've in my entire life). Even though our MC and her boyfriend weren't able to generate any feelings in me, the villain made me livid. Extremely livid.
I was about to give this book 3 stars and was going to put off reading the next one but the last 80-100 pages were so freaking amazing! They were thrilling, full of adventure and fun.
All in all, I found this book entertaining and I would read the next book in the series asap- I hope I'm not kidding- and I would recommend it to the adventurous people who are planning on pulling an all-nighter and looking for a fun read that makes them roll their eyes.
So, have you read this book yet? What did you think about it? Share your thoughts in the comments!
Follow me on: