More Than We Can Tell by Brigid Kemmerer
My Rating: 🌟🌟🌟🌟
Rev Fletcher is battling the demons of his past. But with loving adoptive parents by his side, he's managed to keep them at bay…until he gets a letter from his abusive father and the trauma of his childhood comes hurtling back.
Emma Blue spends her time perfecting the computer game she built from scratch, rather than facing her parents' crumbling marriage. She can solve any problem with the right code, but when an online troll's harassment escalates, she's truly afraid.
When Rev and Emma meet, they both long to lift the burden of their secrets and bond instantly over their shared turmoil. But when their situations turn dangerous, their trust in each other will be tested in ways they never expected. This must-read story will once again have readers falling for Brigid Kemmerer's emotional storytelling.
*While this book exists in the same universe as Letters to the Lost, it is a standalone title.*
We all push sometimes, just to make sure someone is on the other side, pushing back.
A few days ago, I had written a review for Letters to the Lost, which I had loved, btw. I had wanted to know more about Juliet and Declan, and that's why I picked up this book. I was also kind of intrigued by Rev's story which we don't get to learn in the first book.
This book is the story of Declan's best friend, Rev, and a girl called Emma. Rev, who has been living with his adoring adoptive parents, gets a letter from his estranged and abusive father one day. And that is all it takes for the flames of his past to burn him. Emma, who has spent quite a lot of time building her own computer game, gets trolled and harassed online. One day, the two happen to meet each other, and a beautiful friendship takes form.
Alright, let's get started. This book is about (past) abuse and trolling on the internet. I do not usually like such books, but I did like this one.
I'm glad I got to know about the characters in Letters to the Lost by the author because I had really wanted to know more. Rev was one of the sweetest characters in that book, and I really wanted him to have his own book. Also, I had to know what Declan and Juliet were up to.
When I had read Letters to the Lost last year, I had become a fan of Kemmerer's writing. I have always liked her books since then–I've read three of them now– and her writing style is right up my street. Not to mention the fact that she creates such adorable, realistic and amazing characters.
Like Letters to the Lost, it focuses more on the individual stories of characters than the romance…I guess my nosey ass loves reading about people's lives and that is why I am interested in such stories? However, you still get some romance.
Even though I knew I was going to like this book from the very beginning (and I did like it), I had a hard time wrapping my head around whatever the main characters were doing.
When Rev gets emails from his estranged father, he does not tell his (adoptive) parents, even though they have been nothing but supportive. They are literally the best parents out there! Alright, it's okay if someone hesitates to tell their parents something like that…but he does not even tell his best friend Declan about it. I mean, he was literally there.
I felt the same about Emma. She constantly complained about her best friend, even though it was noticeable that she was at fault. She makes nasty comments about her best friend's make up channel…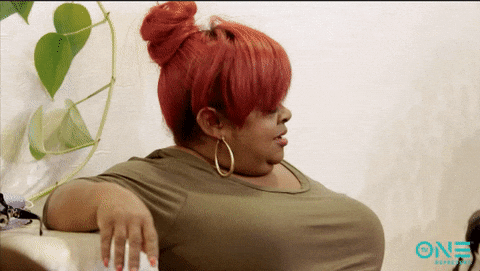 I also didn't want her to end up in a problem or some danger because she did trust everyone super easily. She offers to go to a stranger's house (Rev's) when they barely know each other, and also, she trusts some random stranger on the internet…and can you guess what happens?
However, the characters ended up growing on me and I eventually did like reading them. They are flawed but likable. There are a bunch of warm, beautiful and loving characters in this book, including Rev's parents–they are the best!, his best friend Declan, and Matthew.
Um, I guess didn't enjoy the way the main characters kept meeting each other coincidentally? I don't really believe in chance and it seems a bit unrealistic to me.
The book gets better as you keep reading it. It's a story of abuse, trolling on the internet, and some romance. If you're planning to read it, just keep in mind that this book talks about some heavy subjects, which include child abuse (past), sexual assault (mentioned) and internet trolling. If you don't want to read about them, just skip this one and read the next one on your TBR probably.
All in all, it was another beautiful story from one of my favorite writers. I did enjoy reading it. And I would recommend it to y'all.
Would you read it? Share your thoughts in the comments!
Find me on: