Hey everyone! It's Christmas, and I realized that I haven't really done Christmas tags except one maybe? So, here I am with a tag. I found this one on Kat's blog KBBookReviews some time ago– she is lovely and has an amazing blog and you guys need to follow her immediately!– and decided to answer it. The tag was created by That Artsy Reader Girl and I loved her questions!
---
"All I Want For Christmas Is You" – Favorite Bookish Couple
My favorite bookish couple… I'm going to go for Alex and Henry from Red, White & Royal Blue because aren't they endgame. [image taken from here]
---
"I'll be home for Christmas"- Name a book where a character is away from home.
This is one of my favorite trilogies (not that I've read many lol) and I'm waiting for the last book in this trilogy, which comes out in about a month. The characters in Truly Devious live in the Ellingham Academy, away from home, where these mysterious murders take place and our main character, the 16-year-old Stevie is a detective. This trilogy is so GOOD!
---
"Have yourself a merry little Christmas"- Name your favorite little book (children's book, short story, novella, etc.)
One of my favorite short stories from childhood that I read and reread around Christmas was The Gift of the Magi by O. Henry. It's so good and it always makes me cry.
---
"Santa Claus is coming to town"- What books do you hope Santa brings you this year?
Such a difficult question to answer. I'm actually excited to read the ones that are gonna come out next year, but I guess I'd go with all of Agatha Christie's works that my brother has been asking me to read. He's an enthusiast and won't stop bothering me about it and I guess I do want to read them now lol.
---
"Rudolph the Red-Nosed Reindeer"- Which book turned your nose red (made you cry)?
There are so many of them lol. I read a lot of sad books even though I detest reading them, but I'd say these are the ones that have always made me cry:
Girl Made of Stars by Ashley Herring Blake
Letters to the Lost by Brigid Kemmerer
Forbidden by Tabitha Suzuma
Amy and Roger's Epic Detour by Morgan Matson
History Is All You Left Me by Adam Silvera
All the Bright Places by Jennifer Niven
Looking for Alaska by John Green
---
"The most wonderful time of the year"- Your favorite book/kind of book to read during the holidays.
Anything YA. I love reading anything during the holidays, really, because I barely read anything when I have my classes.
---
"We three kings"- Your favorite trilogy.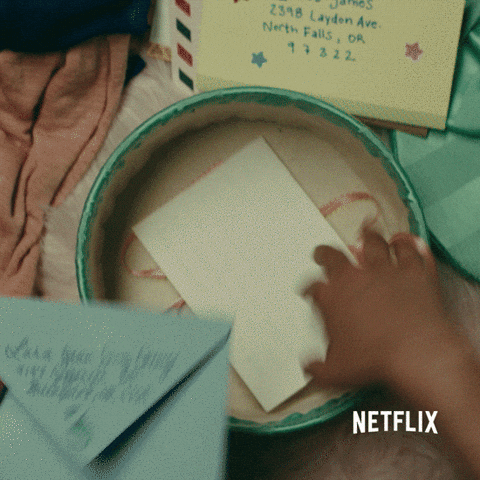 Does it still count if I haven't read the third book yet? It is To All The Boys I've Loved Before trilogy by Jenny Han and I just love it even though I've yet to read the third book. I hope it doesn't disappoint and I don't have to change my answer to this one lol.
---
"Let it snow, let it snow, let it snow" – A character you would love to be snowed in with.
I would say it's Eliza from Eliza and Her Monsters by Francesca Zappia. I actually relate to her a lot and that's why I'd like to be snowed in with her. Also, she's famous. Who wouldn't like to be snowed in with a celebrity webcomic creator lol?
---
"Last Christmas" – A book that seriously let you down

A book that I thought I was gonna enjoy but didn't live up to my expectations was Daisy Jones & The Six by Taylor Jenkins Reid. I could not even finish it. You can click here to read my thoughts.
---
"White Christmas" – An upcoming release you're dreaming about.
There are again so many of them:
The Hand on the Wall by Maureen Johnson (the third book in the Truly Devious series! Need I say more?)
The Henna Wars by Adiba Jaigirdar (I hope it's what The Love and Lies of Rukhsana Ali couldn't be)
Loveless by Alice Oseman (I mean, Alice wrote Radio Silence and the Heartstopper graphic novels and I adored them!)
The Upside of Falling by Alex Light (it's gonna give me cavities I guess)
Clap When You Land by Elizabeth Acevedo (she wrote The Poet X and this story is in verse!)
If You Only Knew by Prerna Pickett (it's coming out on my birthday 😱🎉!)
Foul Is Fair by Hannah Capin.
---
That's all. I wish I could tag people but it's already Christmas today, so I'm late as usual.
So, do you guys celebrate Christmas? How had your day been so far? What books are you wishing to receive this Christmas?