Hello everyone! I hope you're having an awesome day. I've been meaning to talk about this series for a long, long time. A few months ago, I read the book The End of the Fucking World by Charles Forsman, and I didn't love it, which is a bit unfortunate because I really wanted to. However, then I binged this Netflix series based on the book, and I fell head over heels for it. I watched both of the seasons in December over the course of maybe two days, and man, I wanna watch it over and over again.
---
This show is about James, who is "pretty sure" he's a psychopath and has been killing little animals for a long time, and now wants to kill a real person. Alyssa, who is a weird girl in his school, sits down with him at lunch once, and soon after that, they start dating. James is always a bit… aloof and apathetic. It does not deter Alyssa at all from dating him though. Both of them have some shit going on in their lives, which makes them steal James's father's car and run away. Meanwhile, James has been trying to plan the killing of girlfriend Alyssa and wants to do it just for the fun of it. A lot of stuff goes down when they're running away, and it's so interesting and adventurous and overall, very fun and makes the show binge-worthy.
---
People can't be answers. They are just more questions.
---
I was hooked from the get-go
I had loved this idea when I had read the book, and I was excited to see how well it was carried out. I did not expect this, but I was certainly hooked from the very beginning! The show is really interesting, the episodes short, and you constantly want to know more! The show talks about sexual assault and consent, and I really liked the way they presented it. The book definitely did not have this, so it made the series all the more interesting, practical, and unique.
---
Some wonderful characters
I really, really enjoyed James and Alyssa– they are not people you would love. I mean, they do stupid and criminal things. Nothing can justify it. However, as the show progresses, you start loving them and seeing them evolve. I know whatever they do is shitty, but I wanted to hug them so bad and protect them from everything. However, James and Alyssa in the book were not really likable, even though they could be.
I loved some other characters as well. I adored James's father– I really love this man. He loves his son! He really does, but there's a communication gap, and he is not sure how to reduce it. You see him break down so many times during the show because he doesn't know how to get through to James.
I also loved Eunice– she's so precious! An amazing detective and a kind-hearted person. She basically stole my heart.
I did not like anyone else other than Bonnie in the second season — it was a bit difficult to sympathize with her in the beginning, but I really felt bad for what happened with her and how she was mistreated and cheated.
---
James and Alyssa: my OTP
I ship James and Alyssa. No, when the show starts off, James wants to murder her. But y'all need to watch it to see them fall in love and to see him evolve, and you will love the couple too.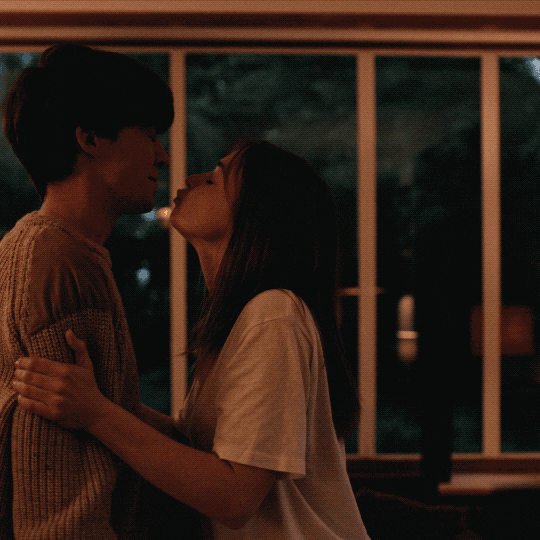 You do not really want to sympathize with them and you set out to hate them when you start watching the show, but you end up shipping them! I mean, just watch the show to see them falling in love.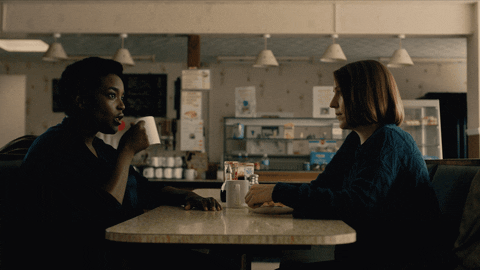 I admit I did believe Eunice and Teri (season 1) were gonna be endgame. But I understand that this world is not a wish-granting factory and I was being way too optimistic.
---
Brilliant music
The series has such a fitting soundtrack, some remarkable songs — I love one song from this series that has been my jam since I heard it, and that's this one.
---
Some random things make you fall in love with the show
I was not expecting to love the show as much as I did, but y'all, it deserves my love.
The first thing that made me fall in love with it was Alyssa and her excellent eye-rolls. She's snarky. She's straightforward. Almost to a fault. I love her, and her eye-rolls, as I already mentioned.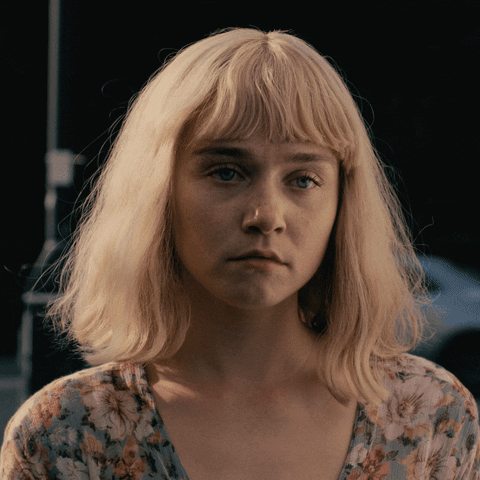 Another thing that made me love it was… Alyssa's periods. It sounds weird but hear me out. When James and Alyssa were on the run and did not have anything with them, I was like, "some people do get their period, don't they?" And Alyssa does get her period. Y'all, I can't tell you how relieved I felt when I saw that. Also, when Alyssa gets her period and she does not have money, she steals some tampons and underwear but gets caught red-handed. It made me feel so awful. I mean, why do people who get their periods need to spend top dollar on products they need?
There were a lot of things that I loved about the series but I don t want it to get spoiler-y.
---
So, this show was super fun and thrilling, and so binge-worthy. I did not enjoy the book as much, but I already want to watch the show again and again. If you haven't watched it, you should do it right now!
So, have you guys watched the show? What did you think about it? Did you like it?